Most ski resorts have a snow stake or stick that shows off their powder snowfall depths as the storms come in.
Not Revelstoke, they have Gnorm. He's a gnome. You'll find him on the Revelstoke Snow Cams throughout winter and if you hit up this mammoth resort then you can find Gnorm in gnome person at the weather station.
He's the reason skiers and snowboarders reach for their phones at 6.00am on a powder day and check out if Gnorm has been buried by big powder.
He is the true powder proclaimer. The fountain of snow-ledge. The mountain ruler. Essentially, he tells everyone when to get the powder goods.
Who is this elusive "Gnorm", and where did he come from?
Gnorm has been reporting snow in Revelstoke since the gondola spun its first rounds, but what you may not know is that Gnorm is the third of his kind — Gnorm 3.0.
OG Gnorm, the first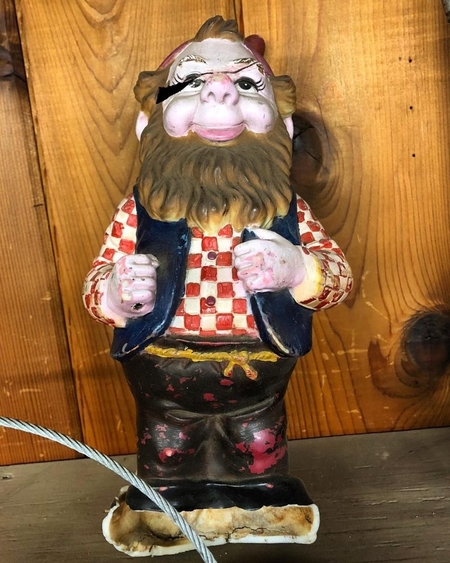 Photo: Jess Leahey/ Revelstoke Current
The OG Gnorm was born in Revelstoke, originally found in a garden shed of one of the resorts long-term employees. He was re-painted by local artist, Jess Leahey, to look more like a ski patroller.
He then long reigned as the ruler of the weather plot until one day he was stolen from his post, leaving only his little booties behind. After a short "vacation", but much despair, he was finally returned to us.
He is currently living out his retirement years in the patrollers' hut.
Gnorm 2.0.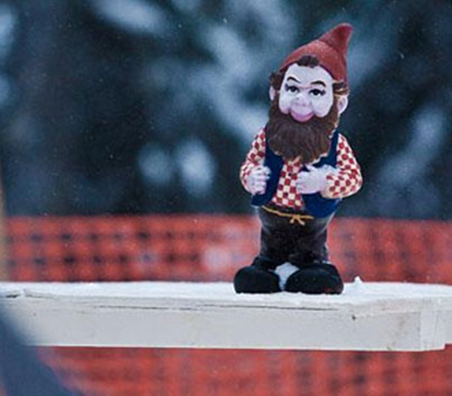 Gnorm 2.0. took to the podium during the mourning period for OG Gnorm. With big shoes to fill (literally), this nicely painted, trim champ did a great job. Until he was stolen too.
A legacy lives on with gnorm 3.0
Luckily for snow-cam followers today, Revy has an unlimited supply of Gnorms and you can even buy your own Gnorm at their retail store, R Gear.
[irp posts="1579″ name="How to have the best family holiday at Big White ski resort"]